OTT advertising is rising in popularity across the world. A large number of video content creators, filmmakers, and commercial entities are opting for Over-the-top platforms to release their movies or videos. This has created a new network of the target audiences for advertisers and revenue generation for content creators. Through OTT ads reaching the target audience has become extremely effective. OTT ads cannot be skipped and are trackable enabling advertisers to understand the audience better.
According to the research, the global OTT revenue is expected to reach $159 billion by 2024. Advertising makes up 45% of all online video revenue & is predicted to rise to around 60% over the next 10 years.
What is AVOD or Advertising Video On Demand?
AVOD means ad-based video on demand, and this type of ad is shown to the viewer for free. The ad income is used to offset production and hosting expenses. AVOD is usually overlooked by premium content providers, who are certain users will pay for their content without disruption. Despite, many media companies are jumping back into the AVOD business model. With the enormous opportunities for targeting & automating advertising, based on the whole range of user data inherent in utilizing online channels, AVOD services might be something we will see more of in the future.
Advertising Video On Demand (AVOD) will increase by 120%, from $24.3 billion to $53.5 billion, and represent about 32% of total revenue.
Let's check out the benefits of AVOD

Accessibility – All advertisement video-on-demand platforms offer great accessibility. However, Advertising video on demand platforms are extra special as they offer video content for free giving more scope, visibility and accessibility to the ads on AVOD.
Targeting – There are several benefits of Ads video on demand, but the best one is targeting. Advertisers can categorize the ads and target specific audience demographically on Ad supported video on demand platforms. It offers accurate user-level targeting based on online behaviors—making it furthermore attractive for advertisers.
Analytics – There is no doubt that AVOD is a great way to drive audience acquisition. Moreover, the tracked and acquired audience can be translated into a huge data for advertisers to analyze. With added tools, advertisers can identify which ads are performing well and optimize ads as per the analytics.
Cost-Effective – Ad-based video on demand does not only combat subscription fatigue but also offers cost-effective ad circulation to the targeted audience. Compared to traditional forms of video advertisements – Ads video on demand is cost-effective, and the advertisers can also monitor costs, pay-per-view, set budgets, and adjust them to avoid mishaps.
So, why should you use AVOD Services for your business?
As per Business Insider in 2018, the revenue contribution of the Indian OTT market was $500 million, of which 82% was generated from Advertising video-on-demand alone.
According to the research, global AVOD revenue will reach more than $26.7 billion this year, with the Asia-Pacific region having an immense concentration at $13.2 billion.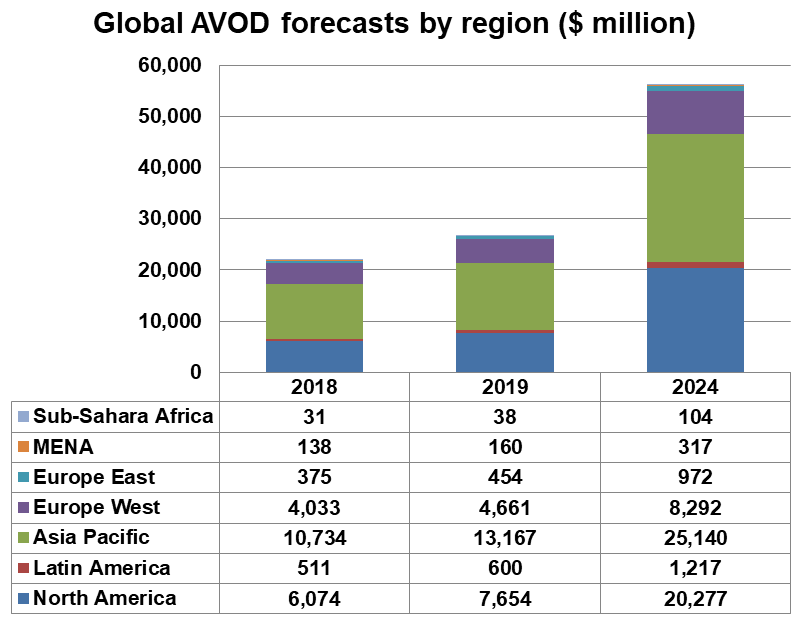 The trend of online video streaming and AVOD services is on demand. Video content is a major tool used by advertisers to showcase brands and video content creators are also monetizing this demand. Nevertheless, whether you are an advertiser or a content creator – using the AVOD business model into your business would be great!
Here are the top reasons why businesses should use AVOD:
AVOD offers businesses insights on viewership trends. This helps businesses recognize opportunities and maximize customer base.
Video streaming marketplace has extended, as a wide range of free and hybrid OTT video platforms exist – allowing businesses to expand reach through AVOD services.
Businesses can now be relevant by showcasing brands that blend with the content being viewed by the viewer and target potential consumers.
Business should embrace AVOD to improve ad marking, ad optimization, and ad delivery to get subsequent ROI for their spending.
Lastly, businesses should use AVOD serivces to have the ability to convert audience engagement to revenue.
Which are the top Advertising Video On Demand Platforms?
GudSho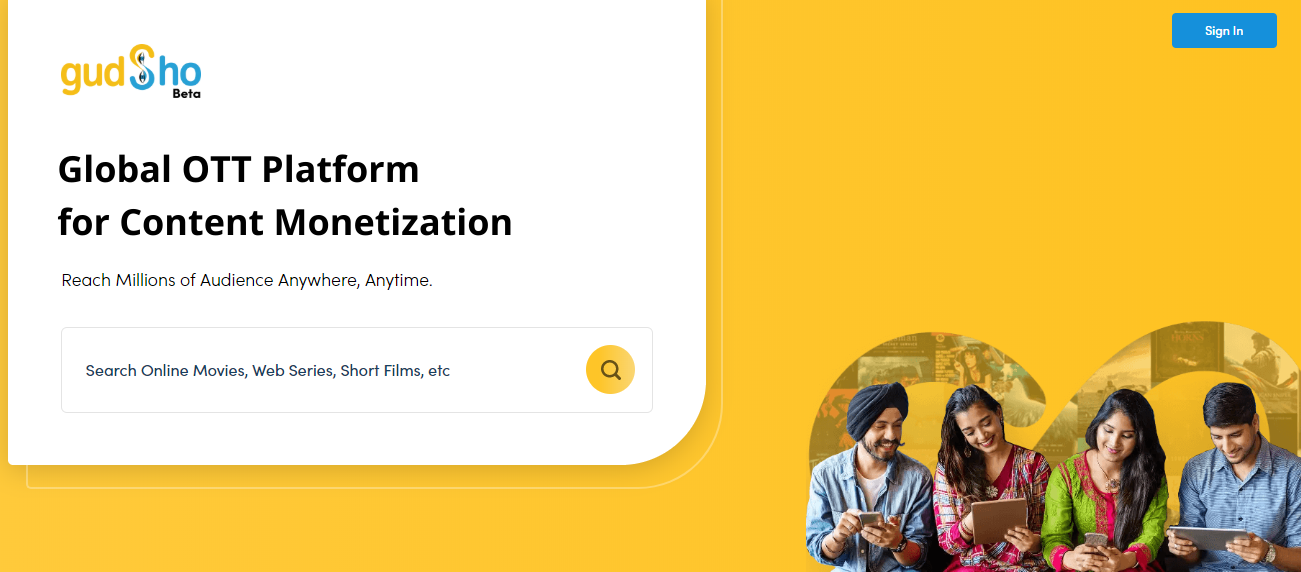 GudSho is a platform for OTT content distribution & monetization that helps deliver content across the globe. It is one of the best AVOD platforms in India, and supports filmmakers, distributors, production houses to distribute and release movies online. But that not all, GudSho is also perfect for SVOD, TVOD(Pay Per View)! Content creators can monetize their videos by inserting multiple ad units in a single video.
With GudSho, filmmakers can introduce their audience with new interactive elements to drive higher engagements and revenue. Also, the AVOD interface offered by GudSho is simple to use and easily integrates with various Ad Servers.
YouTube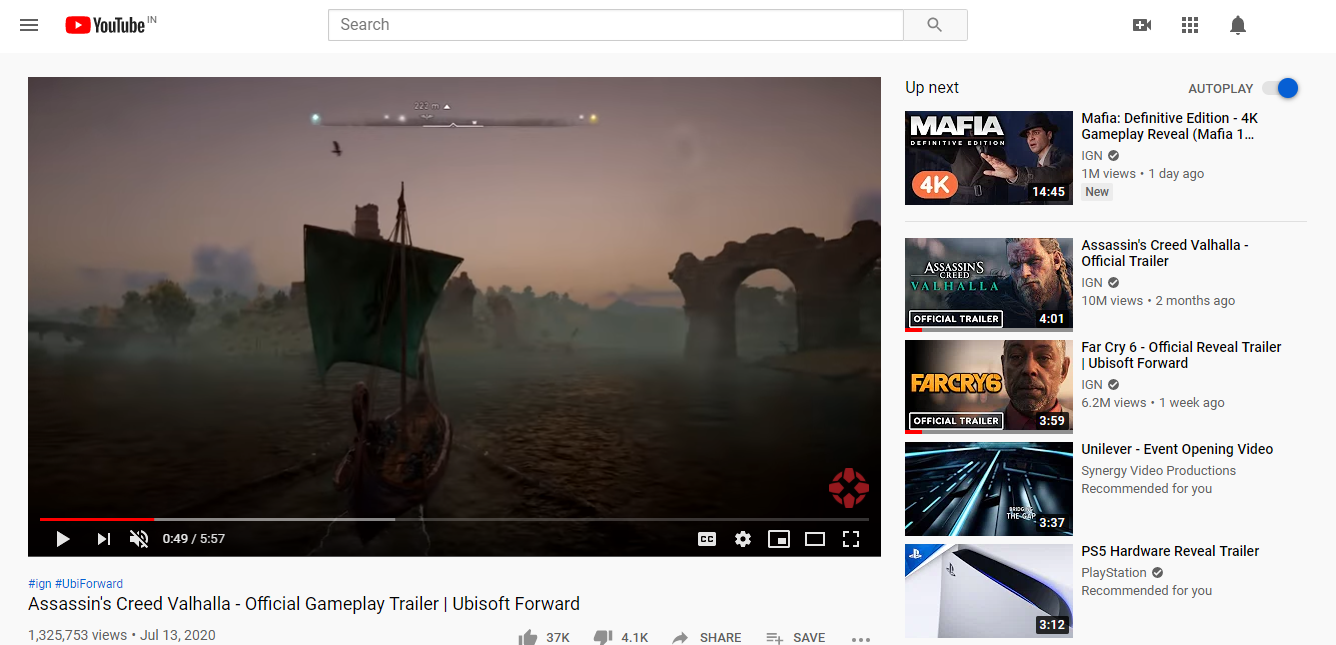 YouTube is one of the well-known AVOD platforms, and it provides easy access for content creators to broadcast themselves and build their audiences. As creators gain more subscriptions and views, they are offered monetary benefits. Content creators cab publish a new video or launch a new brand in no time. YouTube effectively resembles the production and distribution strategy followed by the traditional broadcaster, though at a global level.
MX Player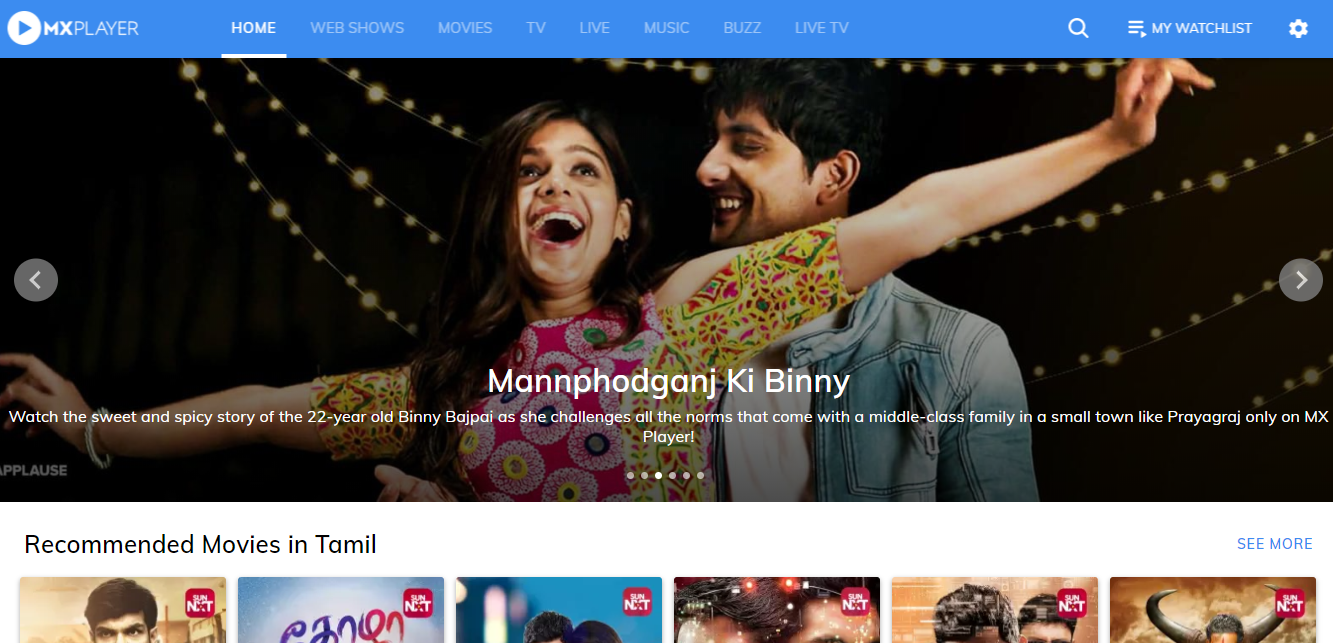 MX Player is a popular Advertising video-on-demand  platform developed by MX Media & Entertainment. It also has over 280 million users globally. This AVOD platform currently serves on an ad-supported business model & has a streaming library of above 150,000 hours over 12 languages. It was introduced movies and shows streaming in mid-2018, today also gives access to about 200 TV channels.
Conclusion

If you are still not sure as a content creator on how to monetize your through advertisements, talk to an expert from GudSho right away! With us, you can create and manage your distribution, ensure your OTT videos are dynamic, and monetize your work in no time!
At GudSho, we give you the liberty of pricing and planning your distribution – whether you decide on selling the content by rentals, Pay-Per-View, AVOD, SVOD, etc. We use a global CDN the same technologies used by both Netflix & YouTube so that your videos can be easily accessible anywhere across the globe.
Ready to make revenue through the Ad supported video on demand OTT? Sign up for GudSho today.