Following the success and popularity of the Author Zhang Muye's best-selling Chinese fantasy series "Ghost blows out the light", the action-fantasy movie Mojin: The Lost Legend turned out to be a huge sensation. A fitting sequel to the series, Mojin: The Treasure Valley released recently in China racking up a whopping 22 million box office collection across the globe. This June 25th, witness the Chinese action fantasy as it is all set to stream on GudSho, an Indian OTT platform. It is the biggest budget fantasy film to release amidst the lockdown in 2021 and is said to be an extravagant Chinese version of Hollywood biggie Avatar.
Divo is one of the most prominent and acclaimed digital media companies mastering the distribution of online video, music, and a digital marketing agency for leading brands, content creators for music talents, film productions, and much more. Joining hands with Divo, GudSho, an all-inclusive OTT entertainment platform exclusively for southern regional movies is premiering the release of this film in Five different languages and viewers can watch it in their selective language preferences at the convenience of their homes.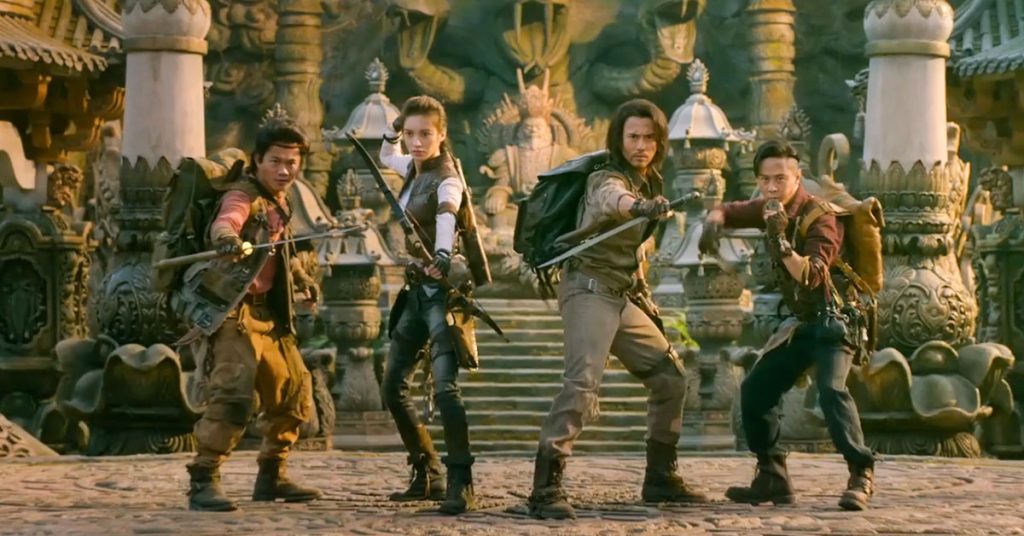 Mojin: The Treasure Valley is a fantasy adventure movie directed by Fei Xing, starring Cai Heng, G Xuan, Chen Yusi, Yu Heng, and many more. The story unravels with the tomb raider Hu Bayi and his team setting off to find a cure for an ancient curse on an adventurous island. They embark on a dangerous mission to find the Tomb of Emperor Xian as they pass through the ancient secret underground waterway of the mountains of Longfeng. With many peculiar creatures and ancient monsters on the island, the tomb raiders will have to fight against all odds to solve the mystery of the curse. The jungle and challenges posed by the monsters make way for intense, and breathtaking action sequences as they head for the magical cure to break the Ghost Eye Curse and set themselves free. Will they find the cure? Or does the curse take their lives? A spectacular mystical adventure awaits on June 25th as it premieres exclusively on GudSho at just Rs.50. Make your subscription and witness the visual treat for Family and Kids at your home screens.